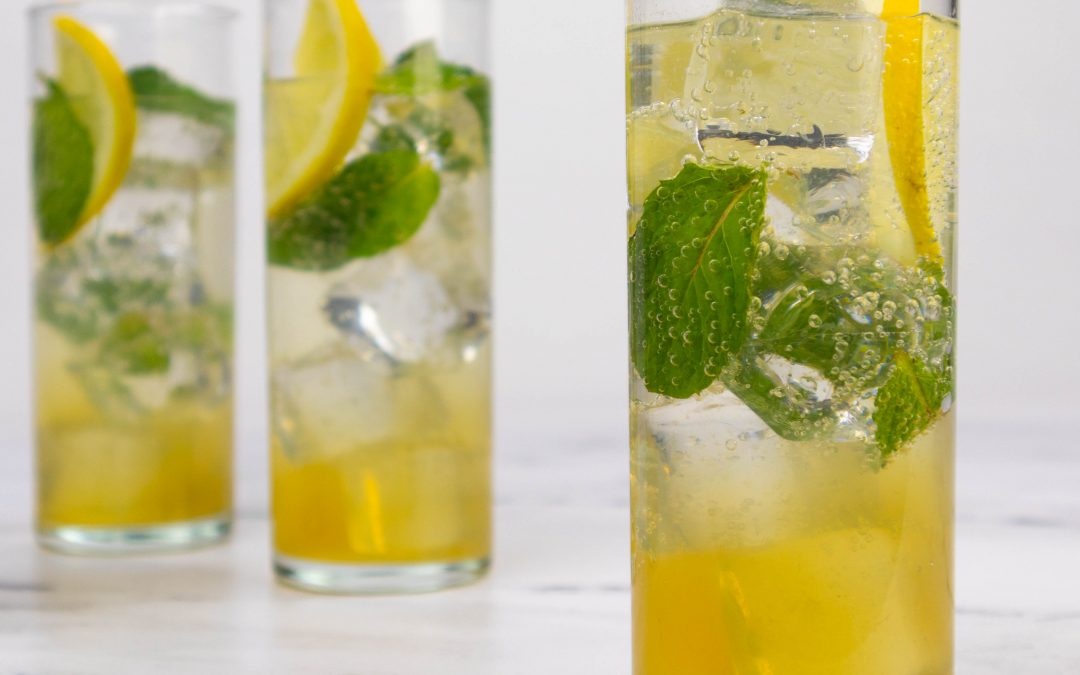 It's a lemony sparkling cocktail just in time for Derby – Mint Julep Lemonade. Made with bourbon, mint simple syrup, fresh lemon juice and sparkling water. It's easy to prepare and a delicious alternative cocktail to serve on Derby Day, any Spring celebration, or just to cool off on a hot night.
INGREDIENTS
Mint leaves, lightly crushed
1.5 oz Makers Mark
1.5 oz freshly squeezed Lemon Juice
1.5 oz Mint Simple Syrup* – recipe below
Sparkling Water, such as San Pellegrino
Thinly sliced Lemon for garnish
INSTRUCTIONS
Add several fresh mint leaves with ice to a 10-ounce tall glass.
In a cocktail shaker, combine the Maker's Mark, Lemon Juice, Mint Simple Syrup and shake with ice. Strain into the glass. Top with sparkling water and stir. Garnish with a lemon slice.
*combine 1 cup of sugar with 1 cup water in a saucepan. Cook until the sugar melts and the
liquid is crystal clear. Remove from the heat and add 1 cup of fresh mint leaves. Set aside to
cool completely, then strain into a container, saving the liquid and discarding the leaves.