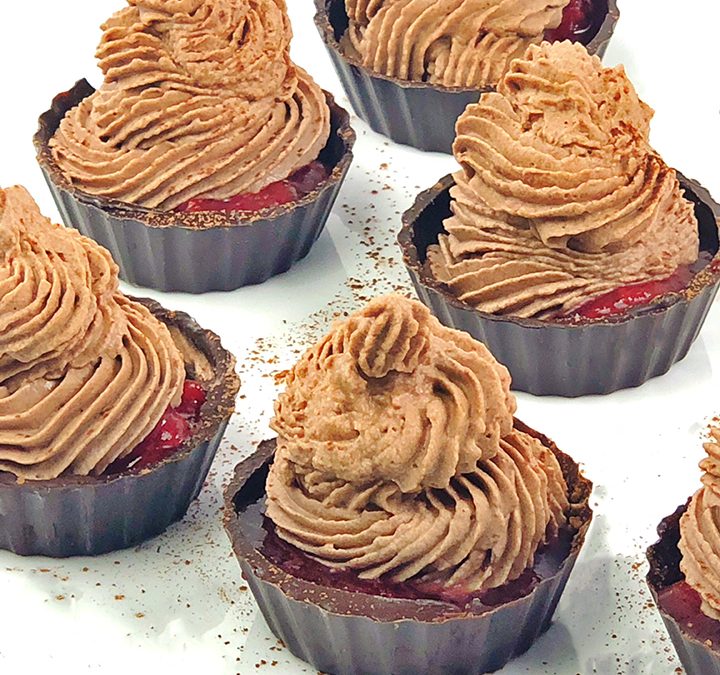 Celebrate the season with this easy no-bake holiday dessert. Using only five ingredients, it
comes together quickly and taste delicious.
INGREDIENTS
1/4 cup confectioners' sugar
2 tablespoons unsweetened cocoa powder, plus more for sprinkling
1 cup heavy cream
1/2 cup Strawberry jam, homemade or high quality
24 Chocolate cups
INSTRUCTIONS
Sift the confectioners' sugar and cocoa together. With an electric hand mixer, start whipping
the cream. Slowly add the sugar-cocoa mixture. Whip to the consistency of soft whipped
cream, about 4 minutes. Add 1 teaspoon of strawberry jam teaspoon to the chocolate cups,
top with the whipped cream and sprinkle with chocolate. Serve immediately.