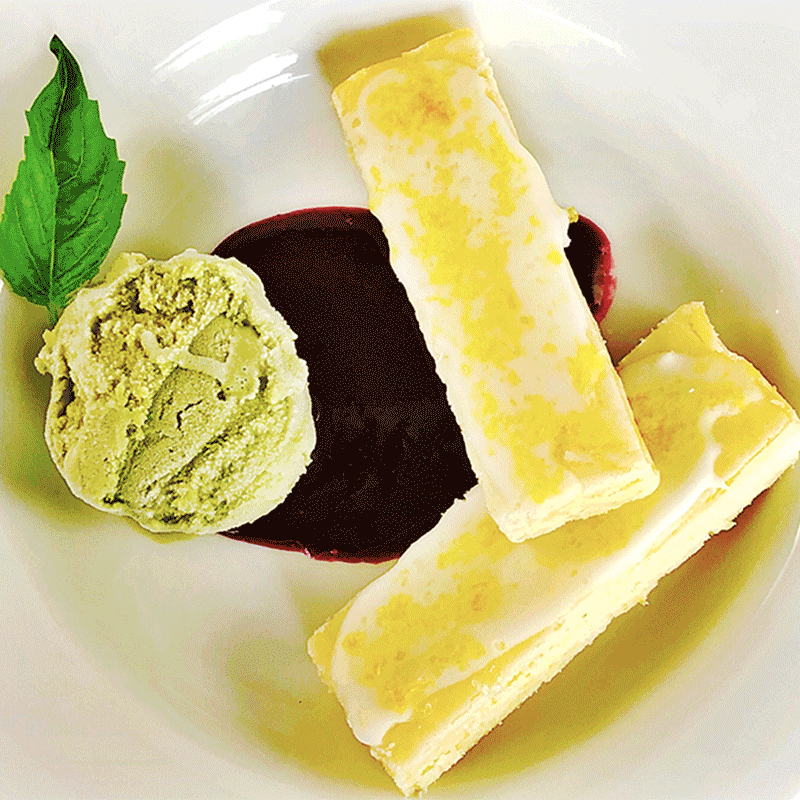 The article features a spotlight on Chef Kathy, her work, and these three recipes: Basil Gelato, Iced Lemon Cookies, and Blueberry Key Lime Sauce, Sautéed Shrimp with Smoked Carmelized Pineapple, Toasted Coconut & Almonds, and Yuzu Luxe Sour Meringue Cookies.
 "Everyone is looking for a better way to make food."

Fresh Chef Experience brings all food and equipment to a home, office or event space including a small oven and Bunsen burner if necessary. Classes require a minimum of six people and, for larger groups, operate on a ratio of no more than eight people per chef instructor so every participant has plenty of hands-on experience. Chefs guide customers through the techniques of each recipe, starting from scratch with raw ingredients. Kathy has a strong foundation in healthy eating and teaches cooking for local food banks and food literacy programs.

"When I teach people how to cook, I teach them to cook from raw," she says emphatically.
To read the full article click here.